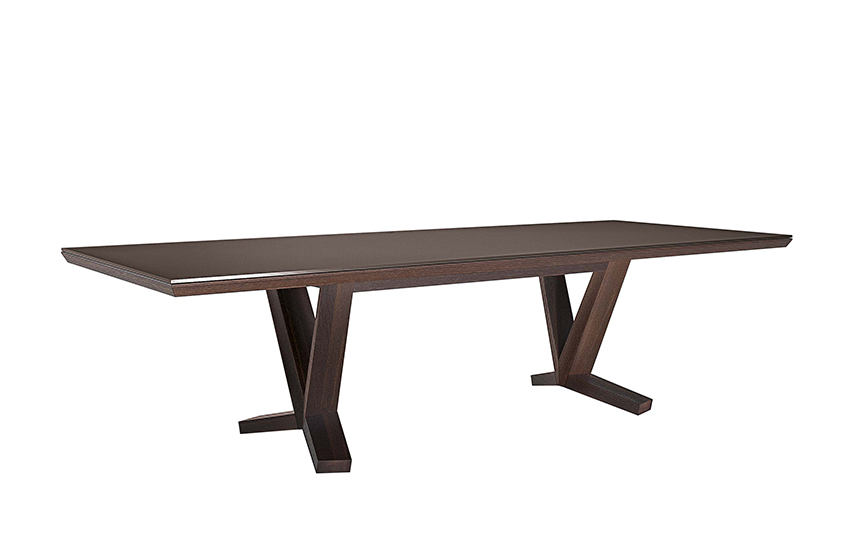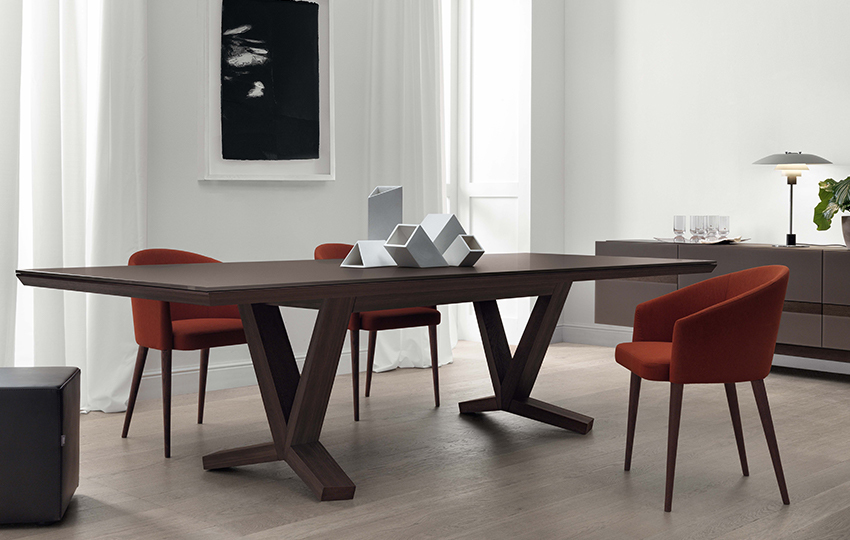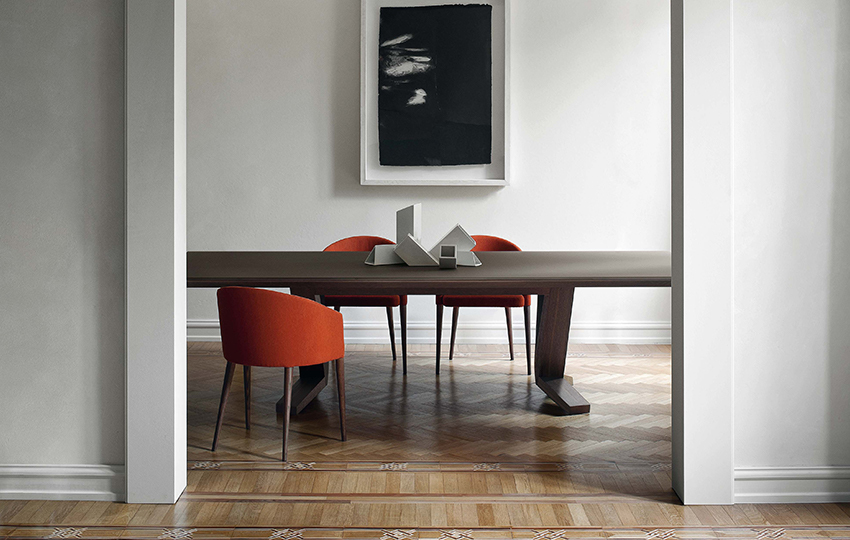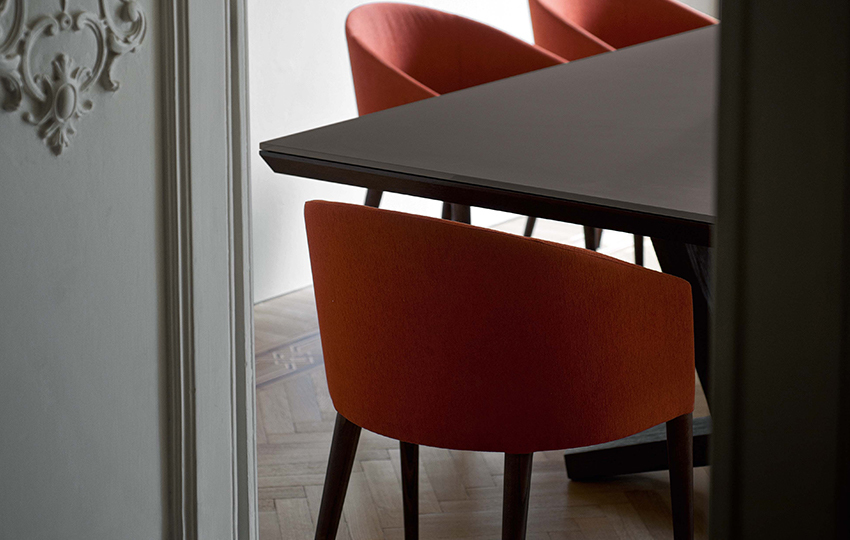 Bridge
Dining Table by Jesse
Like a sculpture in tobacco oak. The Bridge rectangle dining table, from top contemporary Italian furniture brand Jesse, is a beautiful large, solid contemporary piece produced in Jesse's thermal oak.
The Bridge's line is simple but robust. Solid wood gives this piece a great force, damped by lower legs, bending inwards, that seem to gracefully just touch the floor.
Available in two lengths, 240cm & 280cm, there is also the option to have a caffe satin glass top (on top of the thermal oak). Satin glass, unlike many other frosted glass options is easy to clean & very robust.
Top: Wood or Caffe Satin Glass
Finishes: Thermal Oak — for increased durability
Dimensions:
L 240cm (94½")  D 100cm (39¼") H 73.4cm (29")
L 280cm (110¼") D 110cm (43¼") H 73.4cm (29")
Note:
Some of Jesse's matching 'Thermal Oak' pieces include the Jaia dining chair (as pictured), Aleph bookcase and Skin sideboard.
| | |
| --- | --- |
| Designer | Sergio Brioschi |
| Downloads | |